How to Approve or Reject Signoffs?
METHOD 1:
After the signoff process is finished, you can indicate its outcome by marking it as either "approved" or "rejected."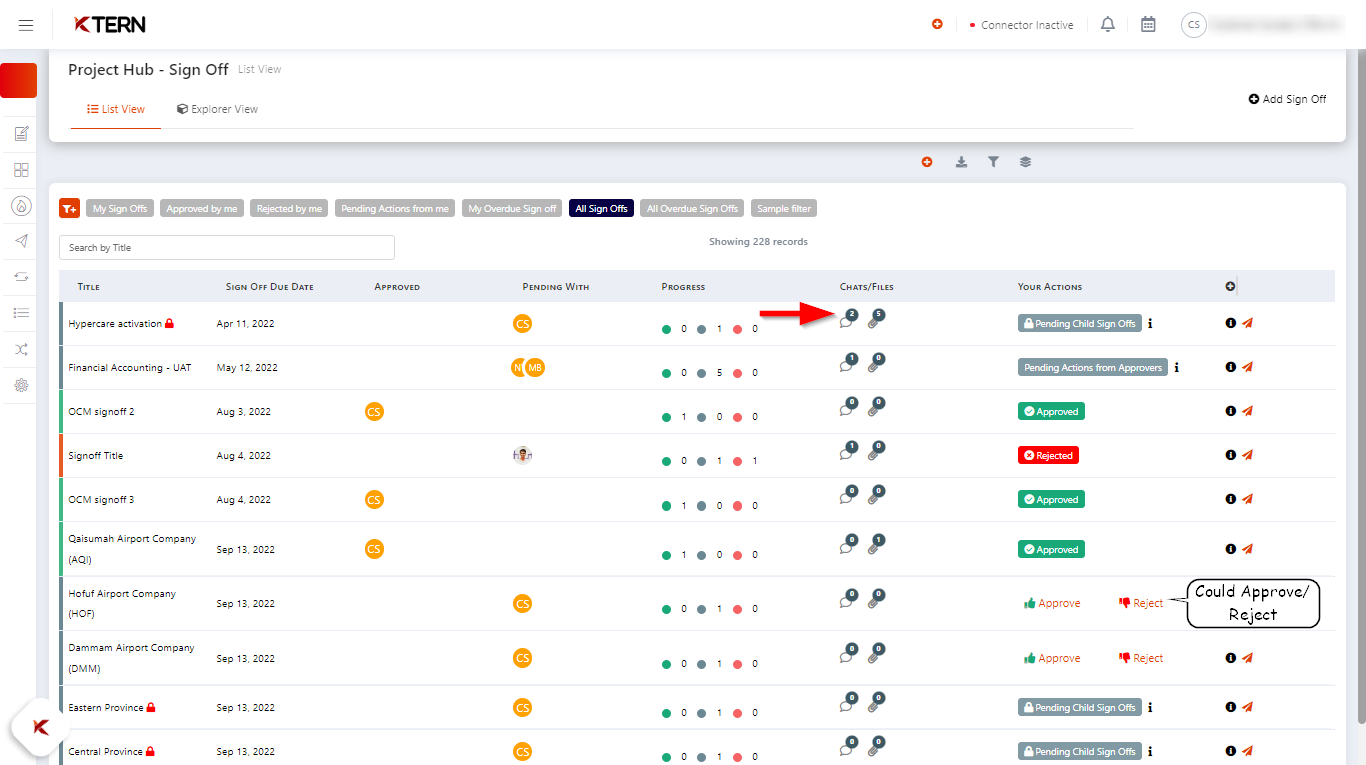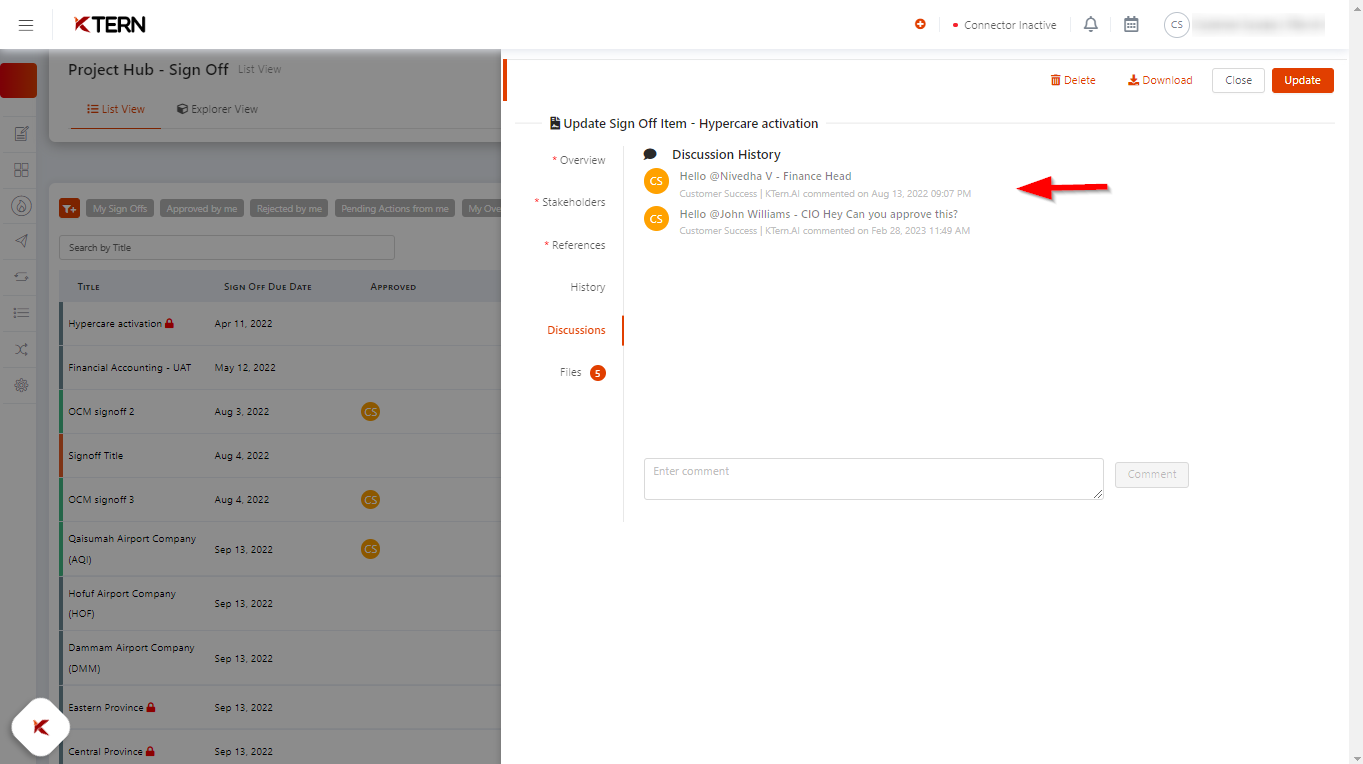 METHOD 2:
Navigating to the signoffs screen of My Workspace, here also you could directly approve or reject the signoff items.

Once you approve or reject the signoff, KTern will automatically update the status of the linked task to reflect the approval or rejection and then notify the relevant stakeholders accordingly.