The Ultimate SAP Project Management Guide for SAP Project Managers - 2022
The success of a Project depends upon the stewardship of the Project Manager. The Project Manager might not be responsible for many of the individual Project tasks such as solutioning,technical etc; but is accountable for the overall deliverables.
This article aims to be an ultimate SAP Project Management Guide for SAP Project Managers and cover what a Project Manager must know.
Table of contents
Understanding The Project
To be a Foreman and drive a Project, the PM must first understand the Project, (i.e.) the Project Manager must try to have  clarity on:
The need for the Project
The Scope of the Project at a High Level
The Project Deliverables
Clear Vision on Milestones
Project Financials
Project Risks
Getting Aligned With The Project Management Office
The Project Management Office (PMO) is either present internally or externally in an organization responsible for identifying and standardizing the  Best Project Practices & Project governances processes.
A Well Structured PMO Must:
Provide the Tools, Practices and Templates that the Project Manager requires to drive the Project
Provides Project Managers direction in terms of Roles and Responsibilities
Identify and suggests the appropriate Implementation Methodology.
Define and Implement the Governance model
Project Implementation :
The Lifecycle of the Project is Built on the SAP Activate Methodology, which is derived from the Agile Methodology and Serves as a Successor to the ASAP methodology.
The Project Manager Responsiblities across different Phases of the Activate Methodology:
Expert Tip : Use RACI Charts to Plan your Deliverables and Acceptance Criteria for Each Phase
1. Discover
Identify Roles and Responsibility of the SCM, Business Process Owners, Key Users and End Users.
Stake Holder Identification
Conduct a Value Discovery Workshop to identify Benefits / Solution Features and what opportunities they Create.
Create a Point of View (POV) document and confirm the Value Drivers.
2. Prepare
Project Initiation: The Project team members are Onboarded

Establish Project Deliverables and Sign Off Authority Matrix

The scope document, Project charter, Project schedule and Project Management Plan are Finalized and Signed Off

Ensure the Readiness of Infrastructure Both Onsite and Offshore.

Check for Client Security- Access requirements

Conduct Project Kick-Off

Enable the Project team Members with Project Management Tools and Implementation Methodology

Decide upon the Data migration Strategy

Identify the Interface and Technical requirements
3. Explore
Run Fit-Gap Analysis to Evaluate each Functional Area.
Scope Delta Requirements
Prepare Organizational Alignment
Detailed Change Impact Analysis Document
Conclude the Solution Design
4. Realize
FRICEW is Developed
Business Process Document is Prepared
Predefined test scripts are run to perform Unit/Integration Testing followed by scenario-based Testing
Key User Training
Legacy Data is Migrated to the new SAP System.
Conduct User Acceptance Test
5. Deploy
Cutover Strategy and Plan
Embedded learning and Documentation for Simple Onboarding of End Users.
Conduct Pilot Run (Mock Run)
Project to Go-Live and ensure success through continuous Hypercare support
The above responsibilities are highly specific to a Project Manager involved in a SAP Project , apart from these there are a few generic responsibilities that isn't really specific to SAP but any Project Manager working on any domain might have to take on , a few of them are :
Project Governance Compliance

Controlling Time Management

Estimating cost and developing the budget

Ensuring the Satisfaction of the End-User through Quality Adherance

Analysing and managing the Project Risks

Organising and Motivating the Project team
Project Management Tools:
Project Management tools is at the heart of driving any SAP Project;choosing the right tools could save a lot of time and effort.
There are many Project Management tools available in the market, some of the popular  ones are MS-Projects, Jira, Excel, Trello.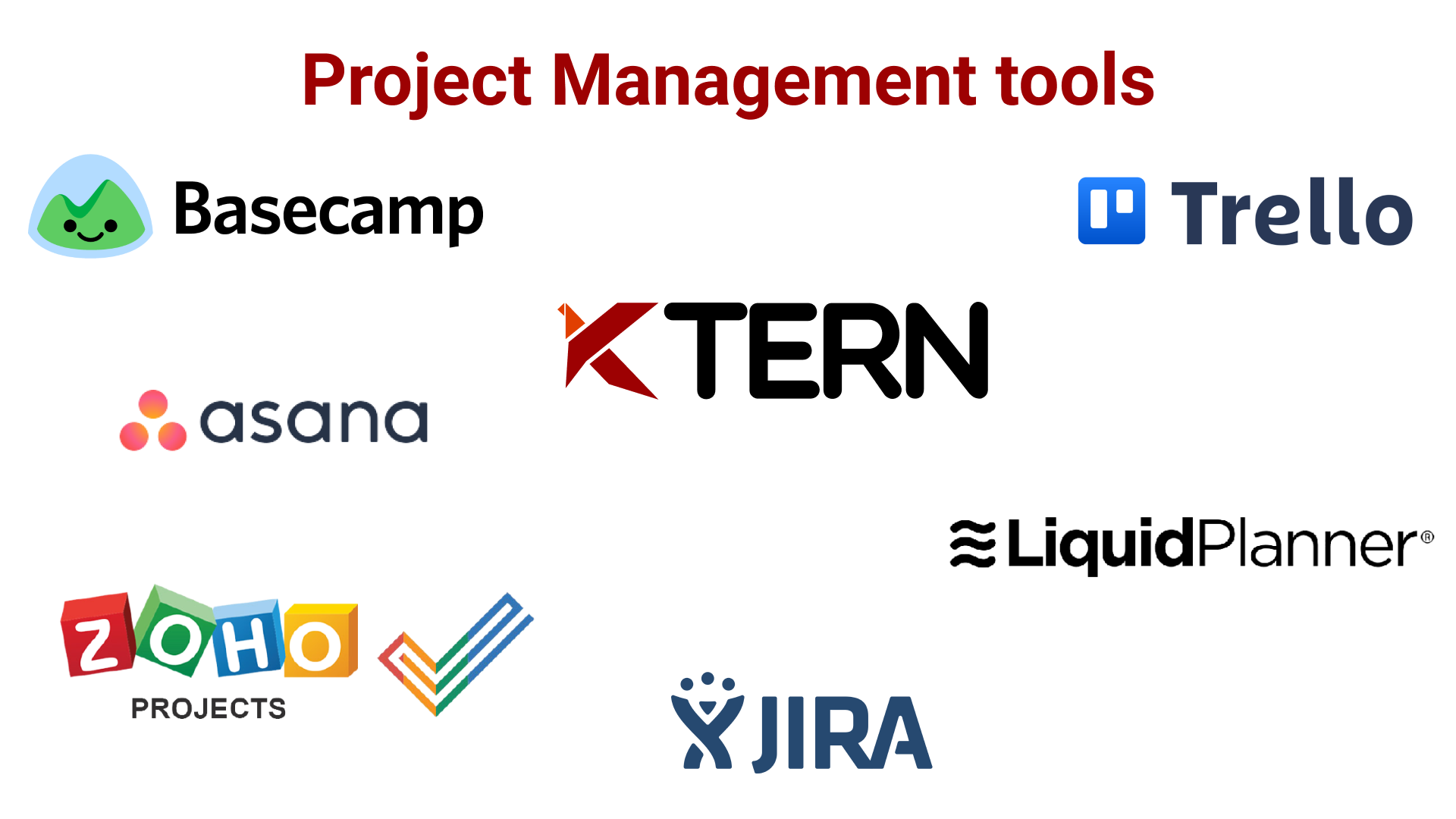 But these popular Project Management tools themselves have been observed to have Problems, especially when going for large-scale transformation Projects such as moving from different versions of SAP ERP. But we can't blame these tools for their shortcomings; these Project management tools have not been designed keeping SAP customers in mind.
Project and People Management Experience
A project consists of four essential phases, as defined by the Project Management Institute (PMI): planning, carrying out, monitoring and controlling, and closing. Consequently, it is necessary for a project manager to be knowledgeable about the processes involved in various project phases and how they interact with one another. A project could entail developing a specific product or providing an organisation with a certain service. While PMBOK is the most well-known project methodology, there are several methodologies available for specific goods or types of services. As an example, the "ASAP" project methodology is frequently used to create SAP ERP software for businesses. It is expected that the project manager is knowledgeable with and has used the methodology required to produce the good or deliver the service.
These are a few problems we observed when using Traditional Project Management tools to drive your SAP Transformation Intiatives:
Generic Software's
Generic Project Management tools such as Jira, MS Projects Slack help manage traditional IT Projects, but when we talk about large Projects such as entire ERP Transformations such as moving from ECC to S4/HANA, using primaeval and Generic tools may not be the way to go.
We do not live in a world of Generality anymore. It is all about specificity; hence, Project management tools designed specifically to align with the best SAP practices might be the way to go.
Tracking Communications :
As a Project Manager, you would like to check the progress of a Project and identify the tasks assigned to each team member.
Generally, your go-to way to get this information is to navigate across the different Project management tools and those long email threads. The larger the transformations, the longer the Communications, making it more difficult until the whole collaboration becomes unmanageable.
Not Retaining Knowledge :
Since Digital Transformations are huge initiatives, new SAP consultants would often have to be added or replaced to meet the growing demands that the transformation brings in with it. These SAP consultants would have to go through a familiarizing curve to get accustomed to the Project.
By building a Knowledge Base, experienced consultants could record the recommended process and the expected results for each work item/task that could be referred to and even carried on to future Projects saving a lot of valuable time and effort. Unfortunately, Traditional Project Management tools have not yet understood this concept and the value it could add to a customer.
So how can KTern– The Digital Transformation as a Service (#DXaaS) Automation Platform help Project Managers?
KTern.AI is the first of its kind All-in-one Digital Workplace for SAP Projects suite built by the SAP S/4HANA veterans.
KTern is driven by design-thinking experts and developed by SAP veterans who have worked on 2000+ SAP Projects for enterprises across the globe.
KTern is built based on SAP's Activate Methodology to Streamline the control from Discover to Run phases in a single suite.
From Project creation to completion, users can leverage on the feature-set of KTern to control the complete S/4HANA Project throughout the Project lifecycle.
KTern provides total transparency in terms of allowing stakeholders to view and define Project objectives, structure, deliverables, milestones, workflows and sign-off authorities.
The Project Manager can take control of releases with release planning and management.
The Project Manager can visualize and manage demand streams with visibility into assigned Projects and scheduled releases.
The most distinctive feature is that the Project Manager and technical leads of SAP S/4HANA conversion Project can orchestrate each cutover activity with distributed confirmation seeking.
The Project Manager can access runtimes of each cut-over activity upon completion.
Streamline the control from Discover to Run phases in a single suite.
Manage the activities in sandbox, development, quality, pre-production and production runs anywhere anytime.
Curious to learn more about KTern.AI? Schedule a guided demo for a date and time of your convenience at https://ktern.com/contact.